These morning glory muffins freeze well and are a nice addition to the school lunches!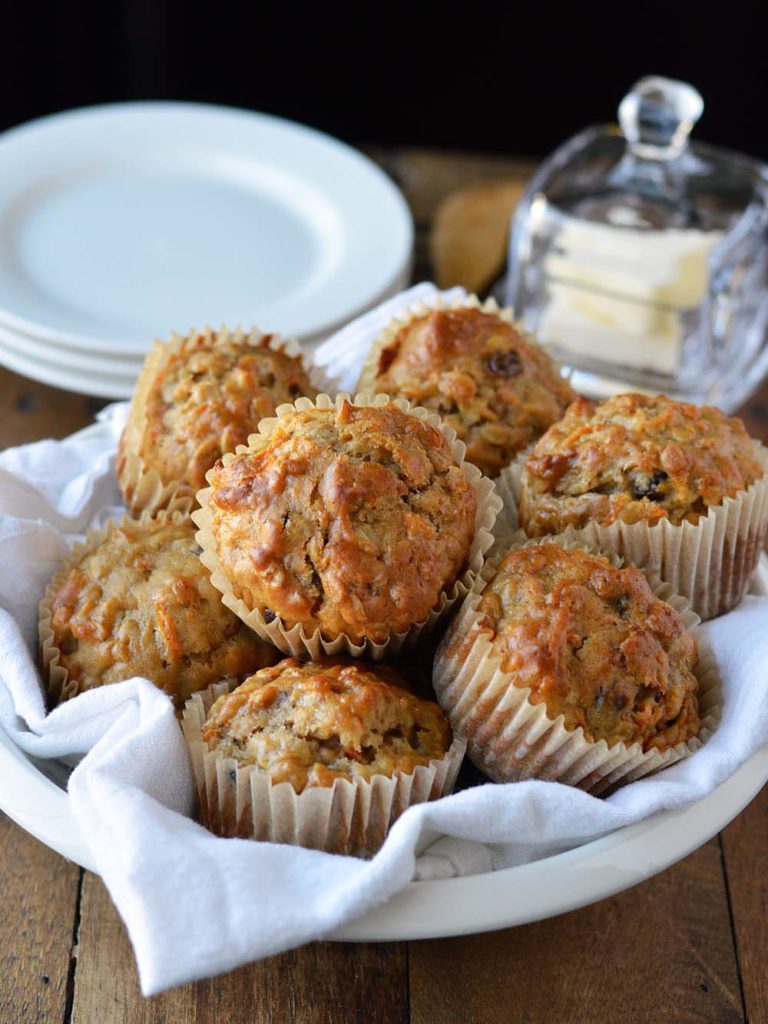 Everyone else is in shock that it's fall, right?  Good thing for photos or I might not believe we already had summer!  School is in full swing here and we're slowly getting  back to routine.  If you take a peek online, I'm sure you'll notice the back to school lunch posts are circulating once again.  Most parents I know are just looking for easy solutions for the Monday-Friday grind.  Myself included!  I find if I have a few things done the night before, my morning goes a little smoother.  Even simply filling the water bottles and placing them in the fridge seems to cut down on the chaos.  This year I've also implemented a morning list for the kids to follow.  I hear my mom's voice as I tell them "I only have two hands"
I got a head start and froze a few batches of morning glory muffins so we can take a few out at a time during the week.  To freeze the muffins, I cool them completely on a wire rack then place the rack directly in the freezer for a few hours.  Once frozen, I then transfer them to freezer bags and seal them while removing the air by using a straw.  These muffins also come in handy if you may have slept in and don't have time for a sit down breakfast.  We are certainly guilty of this now and then!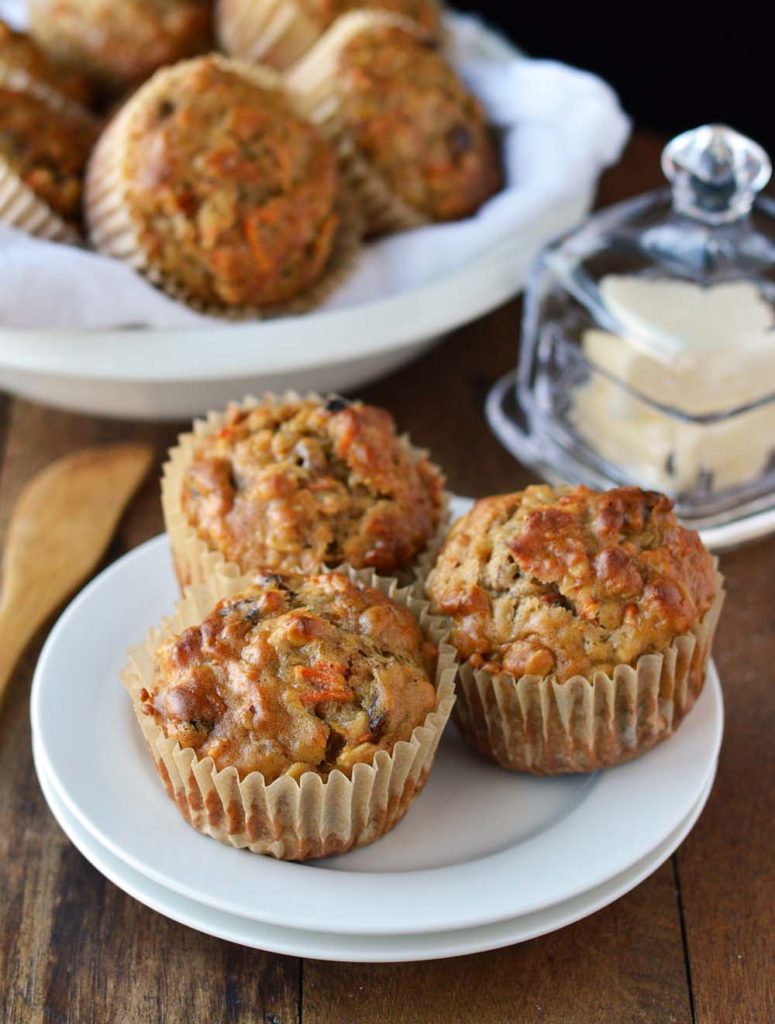 Morning glory muffins are loaded with hearty ingredients like oats, carrots, raisins and pecans.  Instead of using all oil in the muffins, I cut way back by using Opadipity by Litehouse Vanilla Almond Greek Yogurt Dip.  Similar to how I included it in my pumpkin spice muffins.  The dip is a great way to add flavour and moisture to baked goods.  They were a big hit with my family and it's always nice to include something homemade in their school lunch!
Today's post is sponsored by Litehouse Foods.  I have received compensation however opinions and photos are my own.