I wanted to make an omelette for a quick lunch this week so I went to work on one with sautéed mushrooms, caramelized onions, wilted spinach and cheese, of course.  Not any cheese though, Black Truffle Monterey Jack.  Oh yes!
Bothwell Black Truffle Monterey Jack cheese came with my newest Dairy Farmers of Canada package and I just knew the earthy flavour of this cheese would pair perfectly with mushrooms.  The omelette was rich and had a distinct delicious hint from all those flecks of Italian Black Summer Truffles.  It is hands-down the fanciest cheese I've ever eaten.
If you can't find the Black Truffle cheese in store, Bothwell has plenty of other flavour options available that would melt just as nicely in any combination of omelette you can come up with.  You'll definitely want to check out the Bothwell website for all their products and recipe ideas.  With the weather cooling off, now is a great time to discover all the ways Canadian cheese can be used.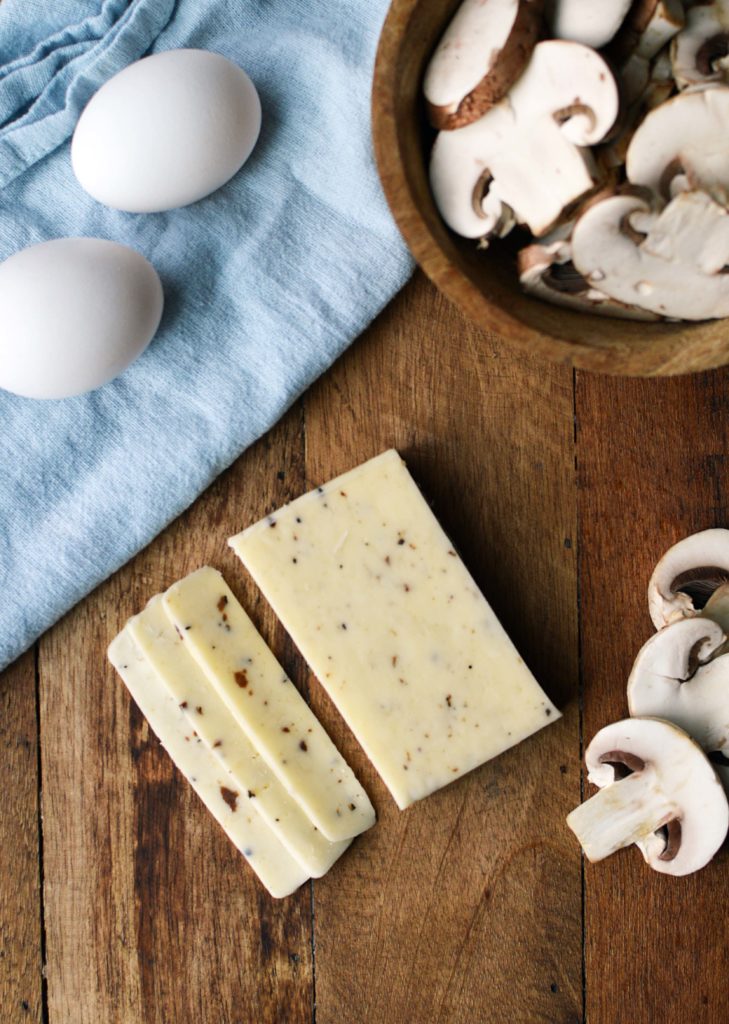 This Mushroom and Onion Omelette comes together in less than 30 minutes, making it a quick weekday lunch or dinner.  I particularly love steaming my omelettes.  No messing around with flipping and flopping.  Just grab some water and tight fitting lid and let the steam do all the work.  You'll love the gorgeous golden color of this omelette on your dinner plate!
This post was sponsored by Dairy Farmers of Canada.  I have been compensated, however opinions and photos are my own.