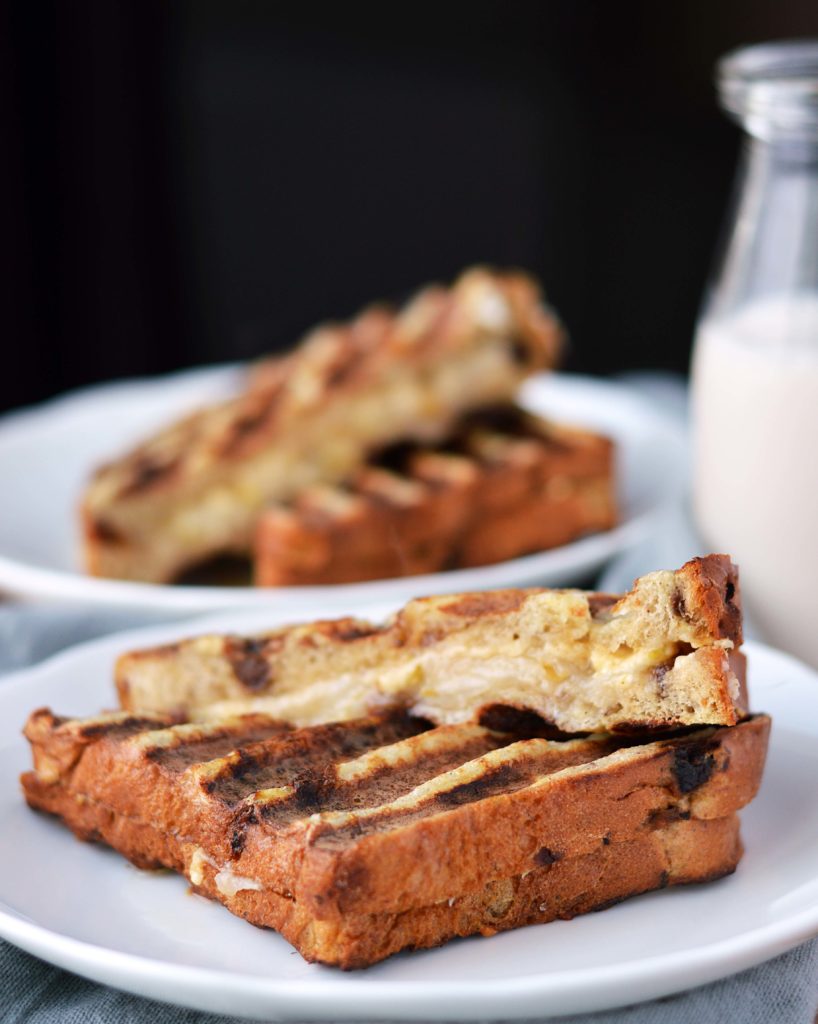 I grilled up some Pear and Gouda French Toast Sandwiches using our new indoor grill.  It's sure been a nice addition to the kitchen since it started snowing and I don't feel like shovelling a path to our outdoor bbq!  If you don't have an indoor grill, a cast iron or regular sauté pan will work just as well. 
The star of my sandwich is Sylvan Star Cheese's Grizzly Gouda, which came with my Dairy Farmers of Canada package this month.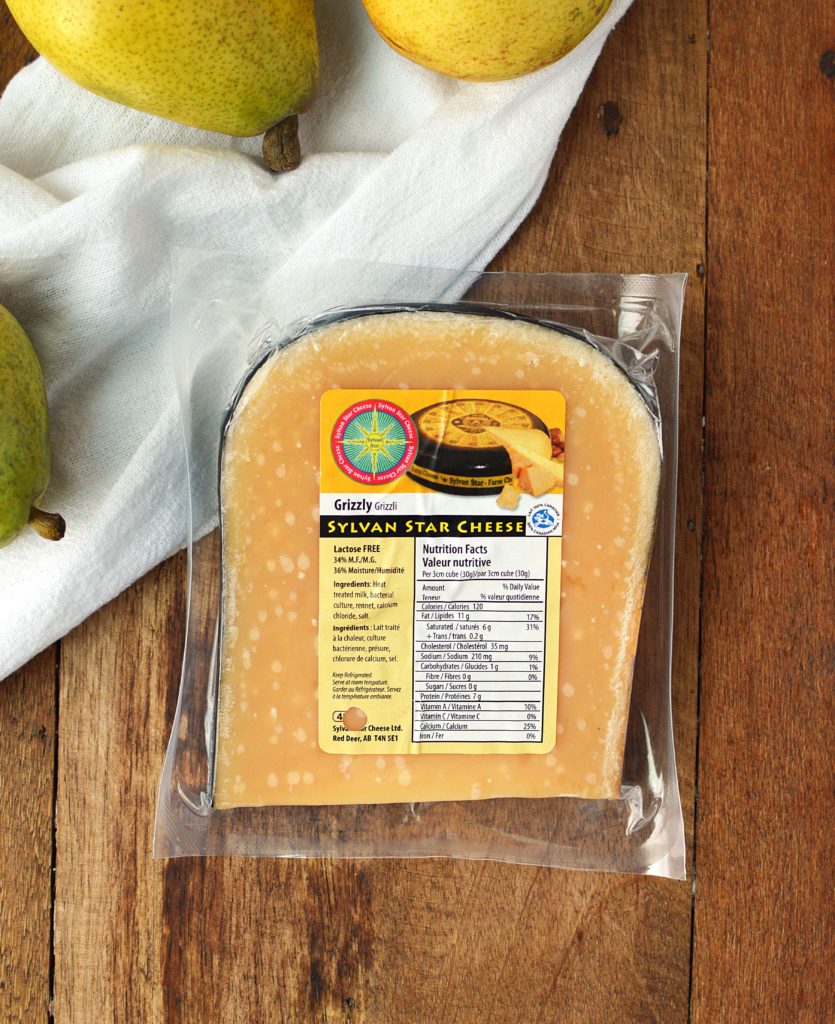 The extra-aged Canadian Gouda is produced in Red Deer Alberta.  Since Sylvan Star Cheese opened in 1999, they've won many awards for their different Canadian Gouda using milk from their own Holstein dairy cows. The cheese is named "Grizzly" because of its bite and power.  It has a rich and nutty flavour, grates with ease and melted perfectly into my grilled sandwich.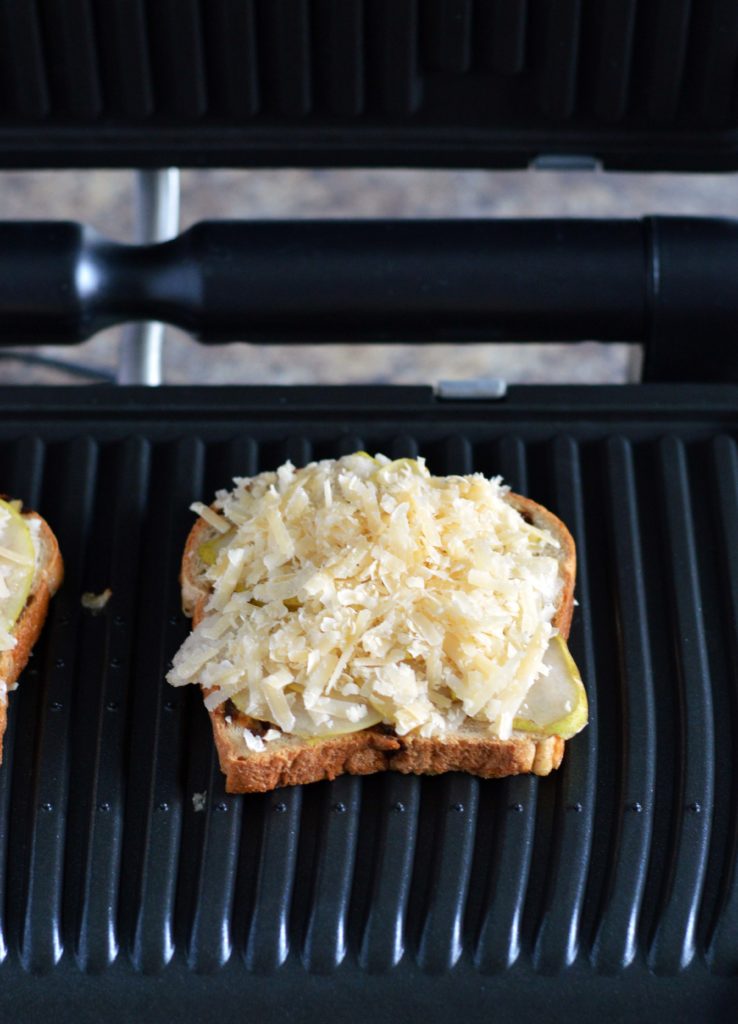 To make the Pear and Gouda French Toast Sandwich, I sliced the pear quite thin using a mandoline.  Apples would work nicely here too.  I grated the cheese and whipped up an egg and milk mixture to give this grilled cheese a French toast feel. The sandwich comes together in less than 20 minutes. It's another quick and easy meal made using Canadian Cheese!  You'll love the golden brown grill marks and additional sweetness from the cinnamon raisin bread.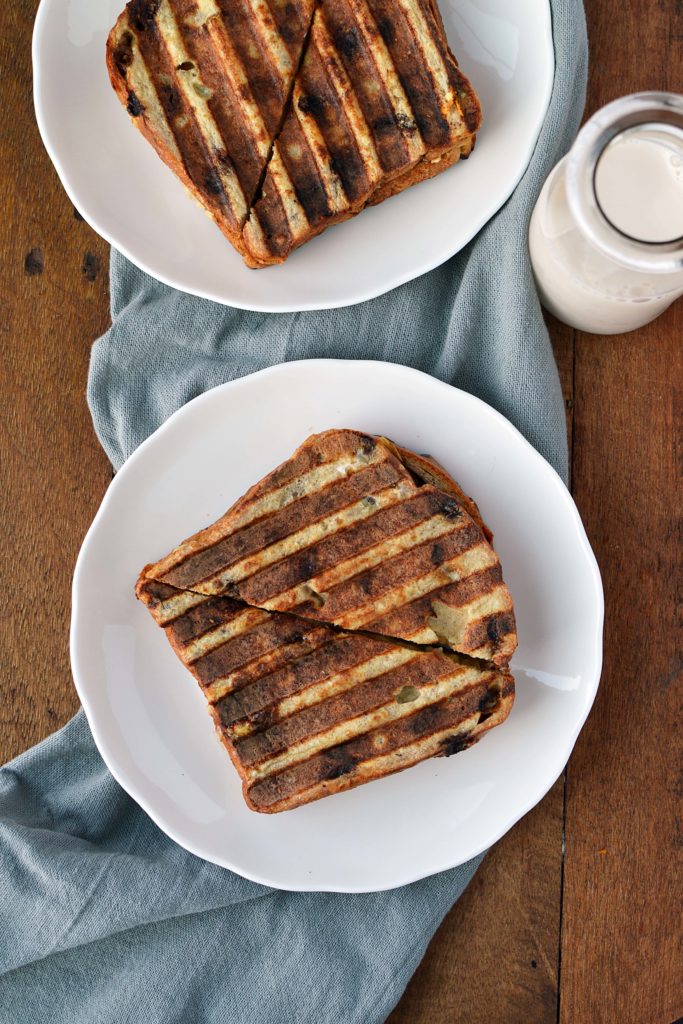 This post was sponsored by Dairy Farmers of Canada.  I have been compensated, however opinions and photos are my own.