These BEST HERB ROASTED POTATOES are utterly amazing and delicious. This simple side is perfect with so many dishes. This will be your go-to potato recipe!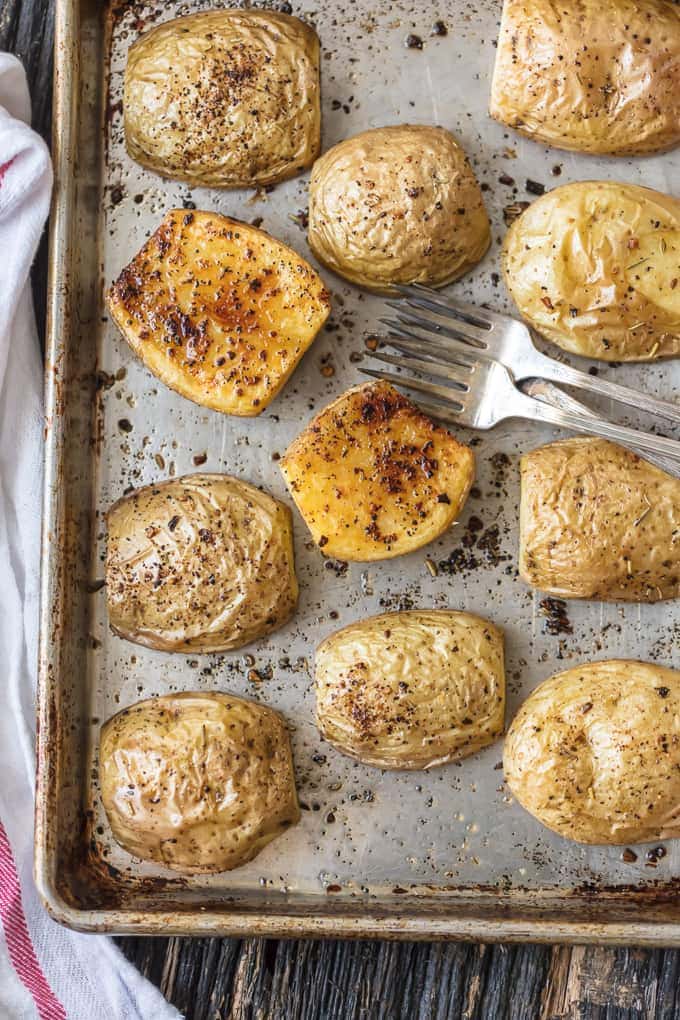 These Best Herb Roasted Potatoes are one of those must make recipes that will be a staple for your family from the moment you make it. They're seasoned to perfection, SO easy and quick to make, and go with literally EVERYTHING. Burgers, chicken, steak, pizza….well maybe not pizza…but you get the idea. They're incredibly versatile and are a hit among both kids and adults. If I don't know what side dish to make, THIS is what we make. We always make extra, because they're very addicting. Trust me.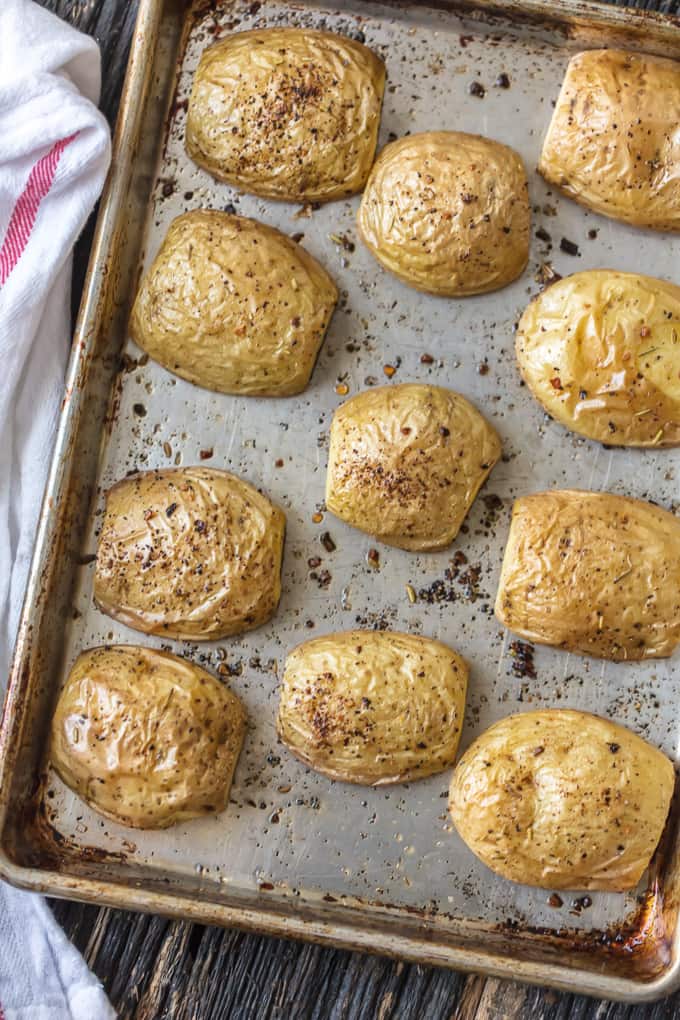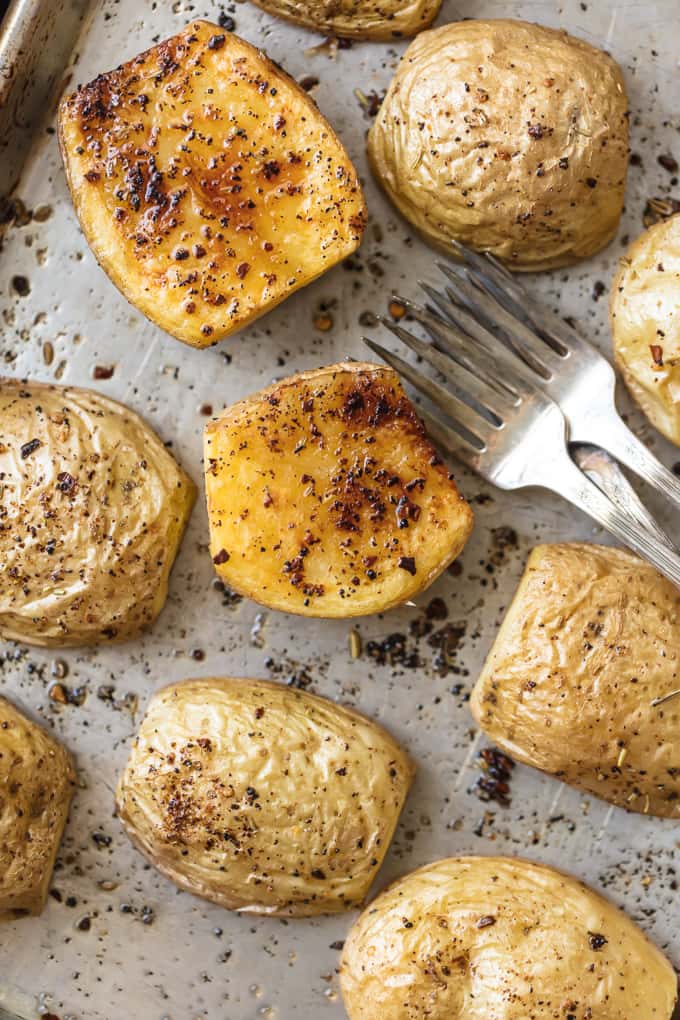 Mom made these along with the Cheesy Pancetta Wrapped Chicken Rollups to bring over right after we brought Henry home from the hospital, and I kid you not, I dreamt about both that night. In the approximately 30 minutes of sleep I got. But they're that good. Dream worthy. The flavors are simple and classic, and that's what I love most. Best Herb Roasted Potatoes for the win!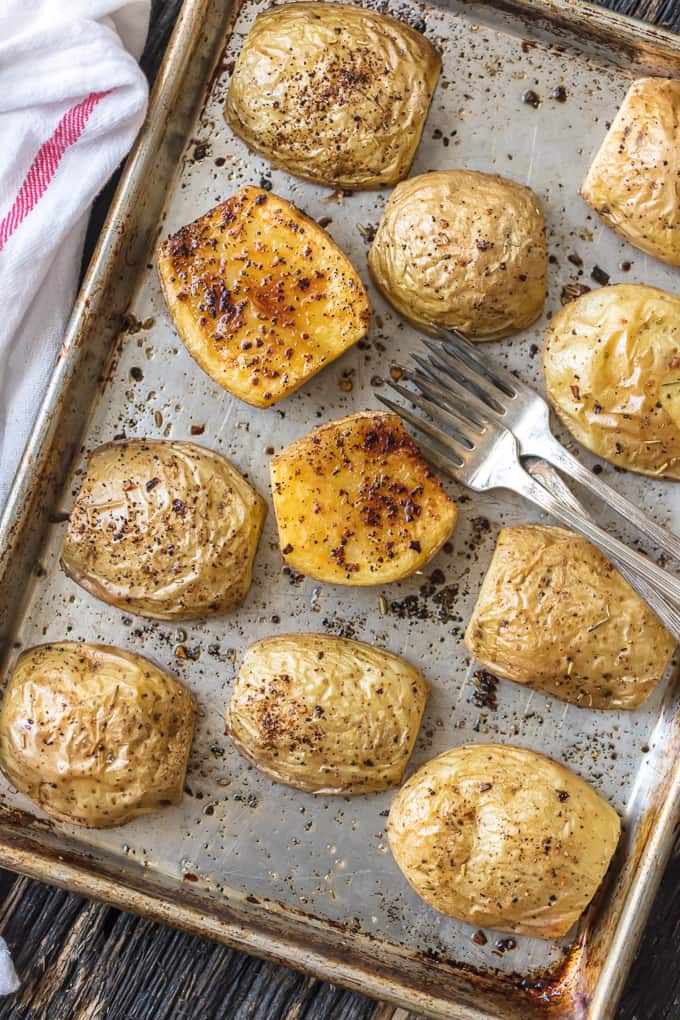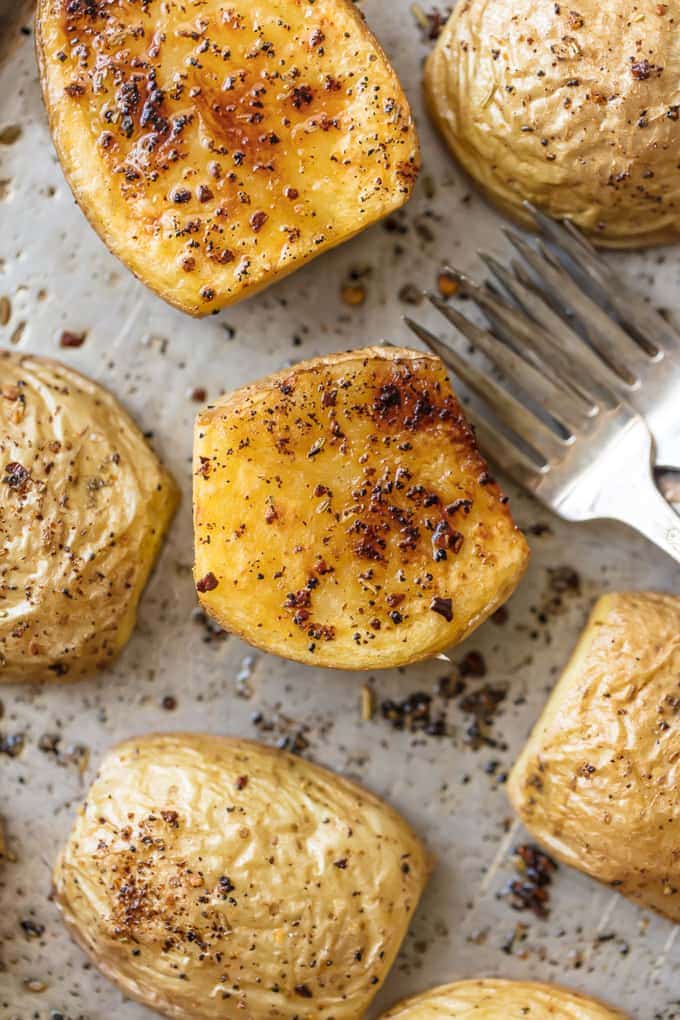 I'd be happy eating these Perfect Roasted Potatoes every night of the week with a different main course. The flavor and simplicity would never get old. The way the herbs caramelize on one side while the other side crisps. WOW. You're going to really need this recipe. Especially for Thanksgiving! It may not be a traditional holiday side, but it really would be a delicious addition to your Thanksgiving or Christmas table.
Best Herb Roasted Potatoes
15 minPrep Time
45 minCook Time
1 hrTotal Time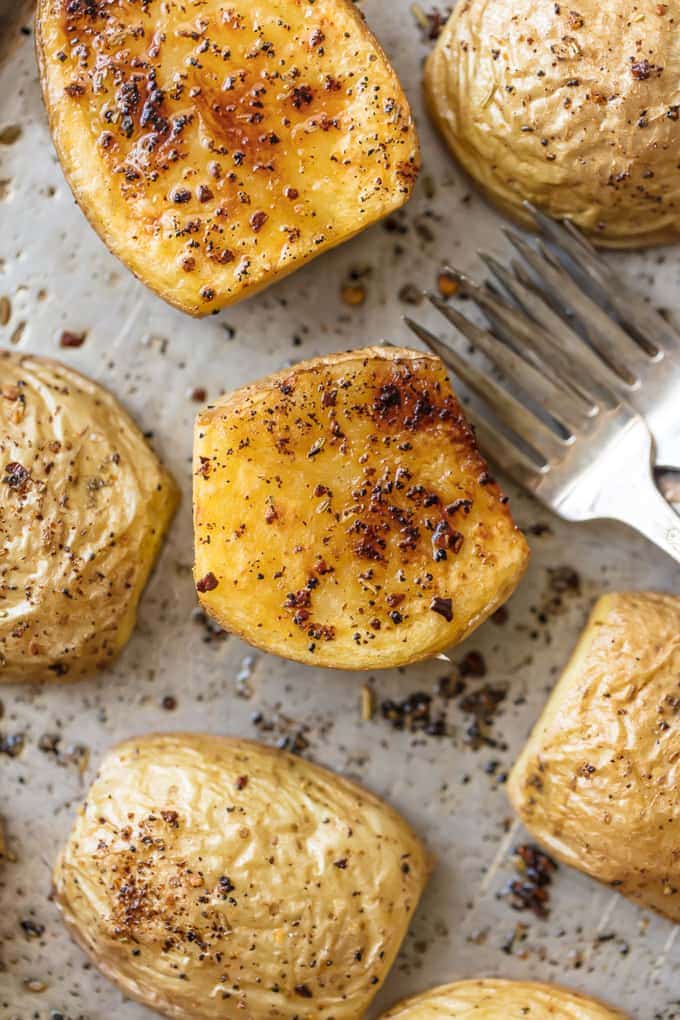 4.2 based on 6 review(s)
Ingredients
6 Yukon Gold potatoes – medium sized, washed and cut in half lengthwise
4 tablespoons olive oil, divided
1 teaspoon Kosher salt
1 teaspoon black pepper
½ teaspoon favorite dried herb or herb mix. I love blends or rosemary & garlic; with or without lemon peel, chili powder, thyme (possibly Herbes de Provence or Bouquet Garni. These can ordered from Penzeys or found in the spice aisle)
Instructions
Preheat oven to 400 degrees F. Cover a baking sheet with aluminum foil and brush the foil with oil.
With paper towels, pat dry the potato halves.
Place all ingredients in a large bowl. Gently mix until the potatoes are evenly coated.
Place potatoes, 1-2" apart, flat-side down, on the prepared baking sheet. Place potatoes in the preheated oven and cook at 400F for 35-45 minutes or until golden on the bottom side and soft inside.
Enjoy!
7.6.8
2437
https://www.thecookierookie.com/best-herb-roasted-potatoes/