These ORANGE MARMALADE MEATBALLS are one of our favorite quick and fool-proof recipes for game day. I LOVE the bright orange flavor and mix of savory and sweet. These are gone in seconds each and every time we make them. Serve as an appetizer on their own or as a meal over rice!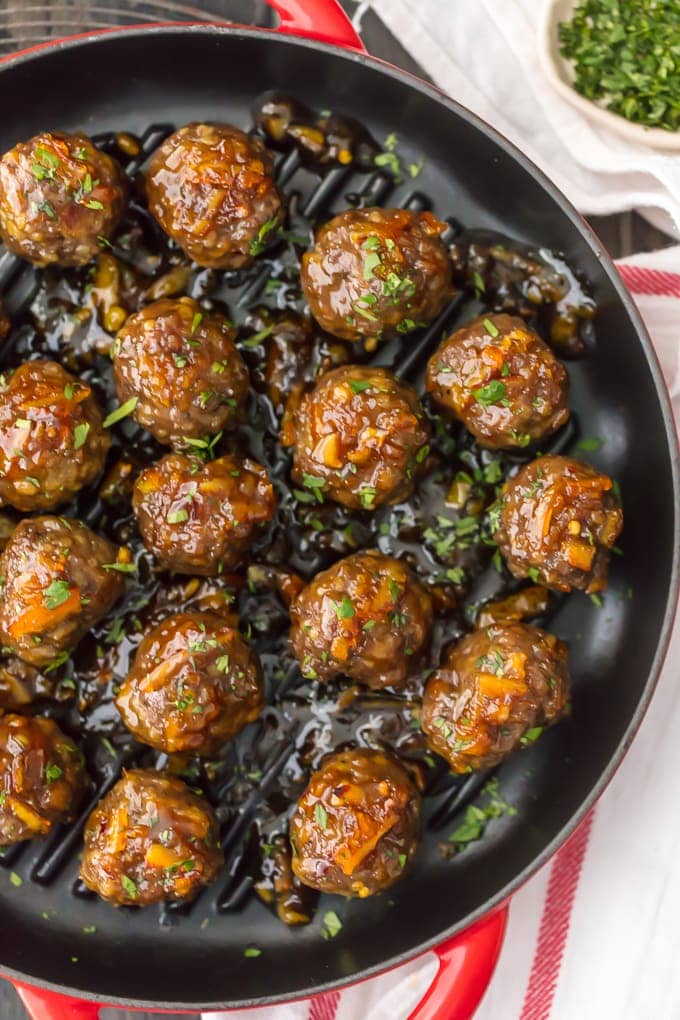 If you're like us, every January is a mad scramble to find the ULTIMATE game day food…because THE SUPER BOWL is upon us! This year is extra fun because the Chiefs made the playoffs (they play TODAY), so although I don't have the highest expectations…I am definitely excited.
That means as long as they're in it, and even after because it's an excuse to get together and eat good food, our family will be eating ALL THE APPETIZERS every weekend…with a total disregard for New Year's Resolutions. Those should start after football season. These Marmalade Meatballs are a new favorite, but an old classic. I love this fresh and bright spin on something you may have had variations of before…I hope you give ours a try!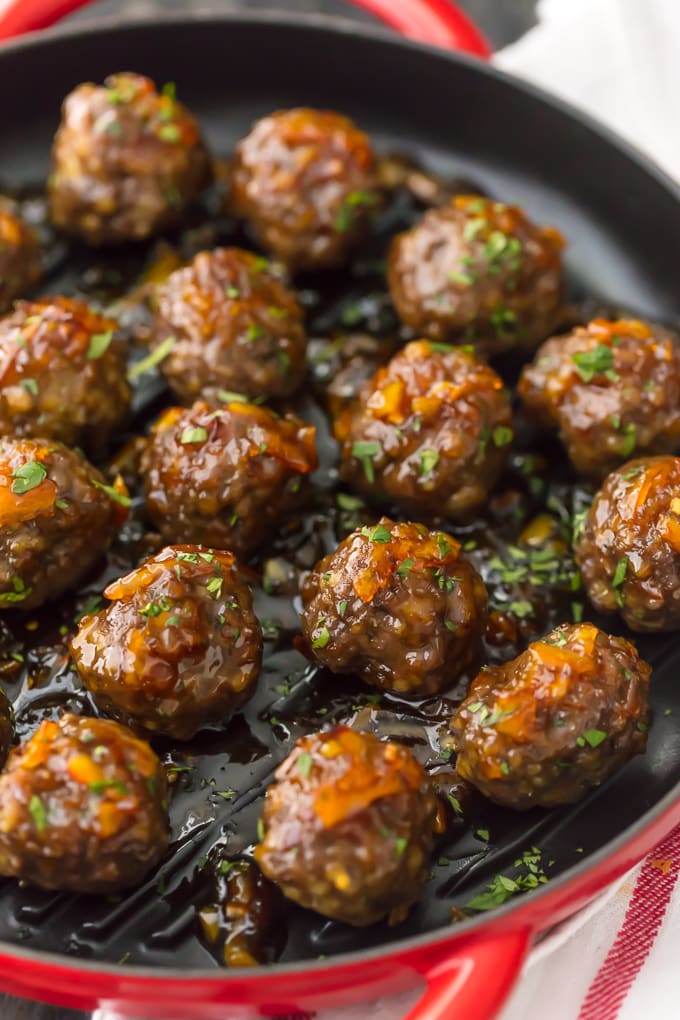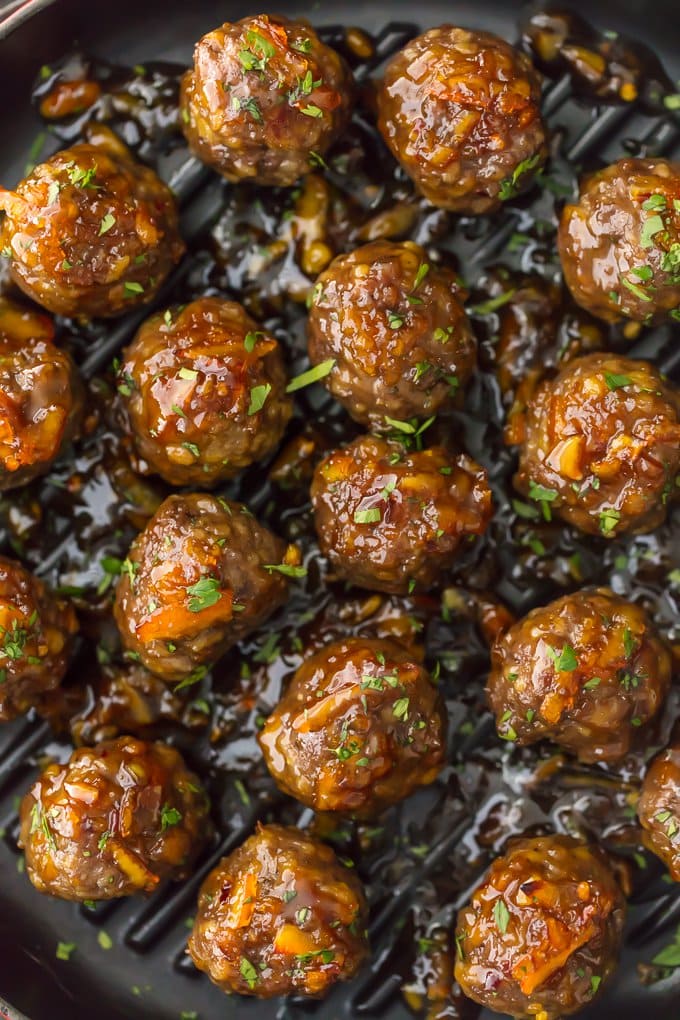 In my opinion there's just nothing better than meatballs for tailgating. They're easy to make ahead of time and keep warm at the party in a slow cooker or in a warm oven. They're pop-able, shareable, and oh so delicious! We like to make ours on the small side so that more people can enjoy them, and they don't make you too full. There are so many other fun snacks to enjoy at a game day party, like QUESO, TACOS, NACHOS, WINGS, and MORE! Even with all those other things, meatballs are a must.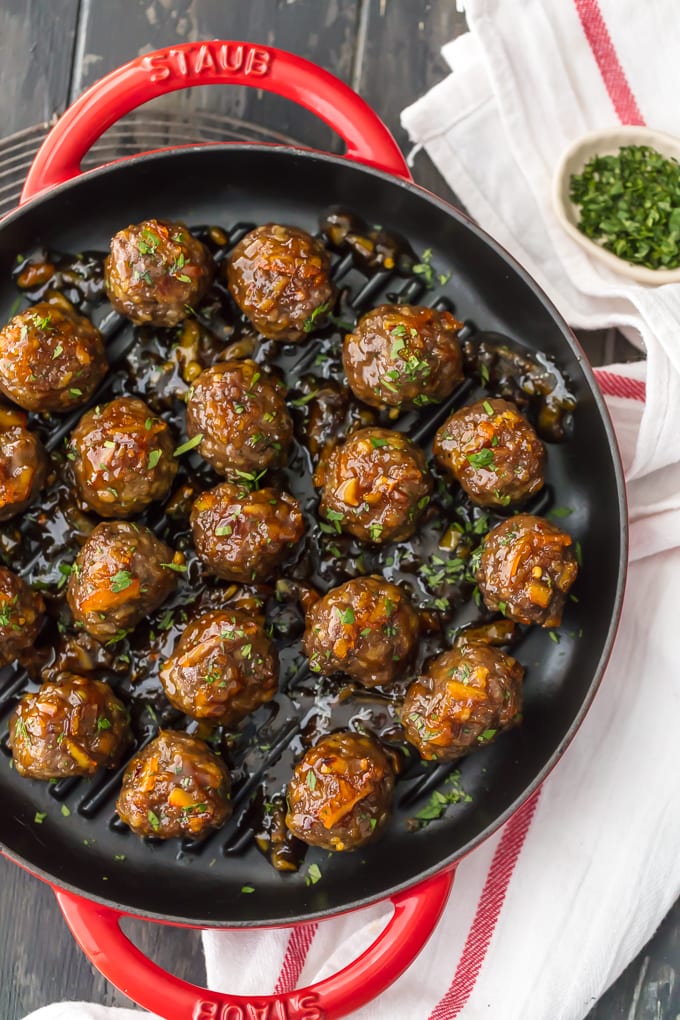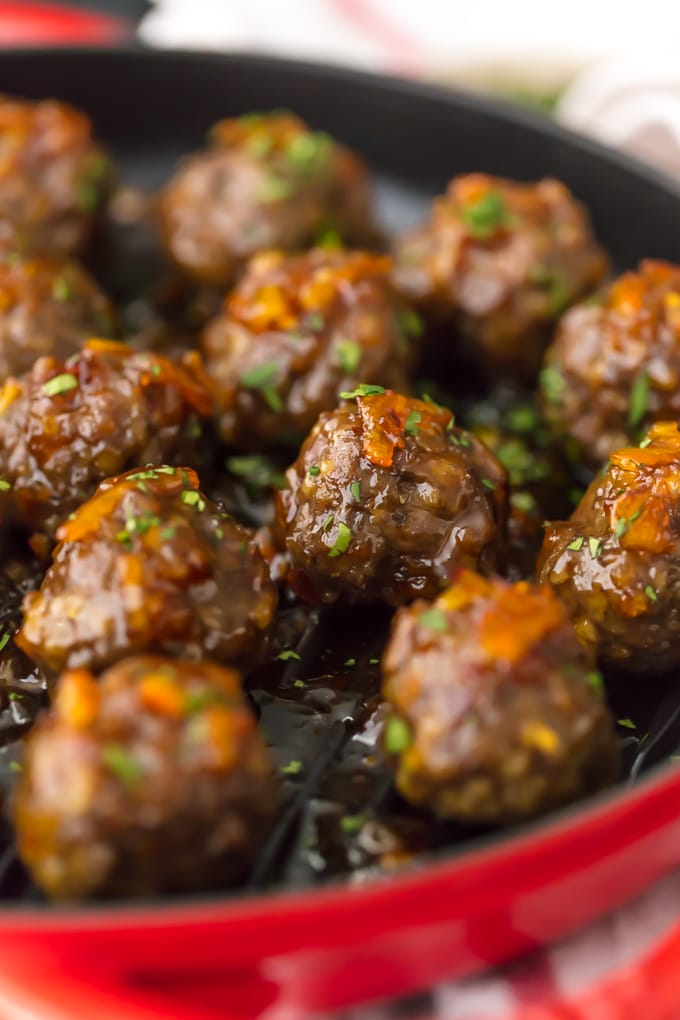 HOP OVER TO SIMPLY SATED (CLICK HERE FOR THE FULL RECIPE) WHERE MY MOM HAS THE RECIPE. THANKS MOM!
(Some people have expressed frustration over me linking to my Mom's site rather than posting the full recipe here. I usually put the full recipe up (there are over 1000 full recipes on the site), but this recipe was special and is 100% hers, so I wanted to link to her instead so you all could be aware of her awesome blog. Hope you understand! Click either link in the paragraph above for the full recipe)