This post shares a few secrets I use about how to barbecue ribs.  This recipe will ensure you have tasty, fall off the bone ribs that are full of flavor!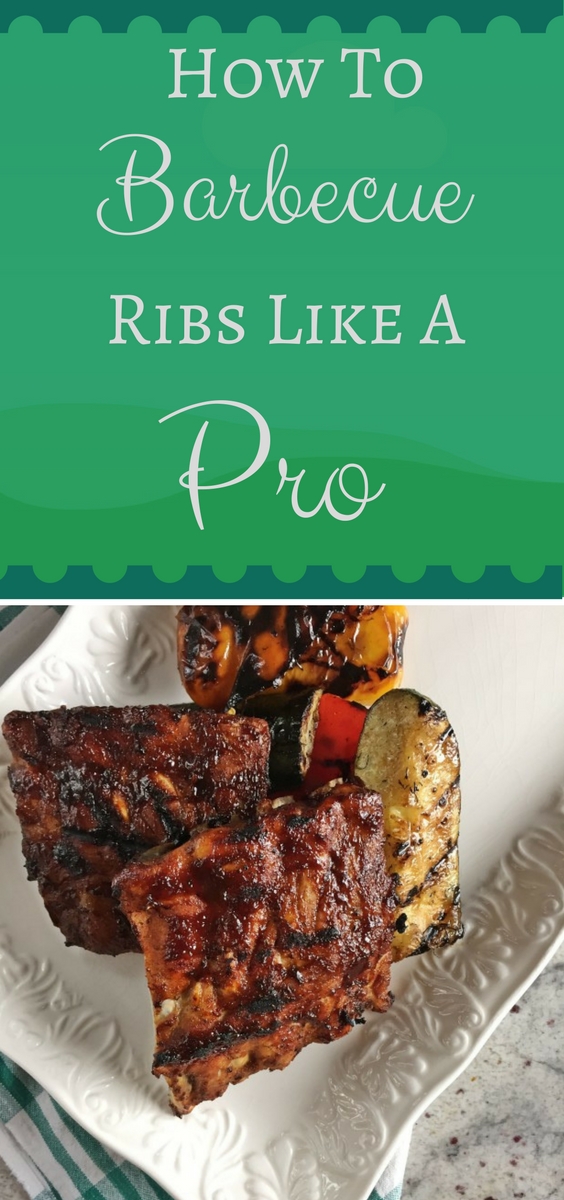 One of my favorite things to do on the barbecue is grilling ribs.  There's something really primal about cooking meat over an open fire and then eating it with your bare hands.  And now that summer is just about here, I figured I would focus some of my time on the glorious grill!  The problem with these delicious morsels is that if they aren't cooked properly, they can be dry, or overcooked, or too tough.  There is a bit of a culinary science so to speak when it comes to ribs.  That's probably why barbecue cook-offs are so big in the US am I right?  Literally hundreds of people take part and they do everything from braising, to smoking, and slow cooking until they fall off the bone.
I'm not sure if these ribs would win any contest, but they are pretty frickin delicious!  My recipe is a simple one, and the cooking process is very simple.  I make sure to season the ribs well with some spices and of course salt and pepper.  Some of my favorite spices to use are chili powder, garlic powder, chipotle powder, and brown sugar.  I make a good spice rub and rub the ribs really well, seasoning with salt and pepper afterwards.  I like to drizzle olive oil on the ribs and rub it in to make sure the meat is well seasoned.
Next I will turn my oven on to broil to get some color on the ribs and develop some flavor.  The ribs will probably take about 10-12 minutes on a high broil to get some good color on the ribs.
While the ribs are broiling I will heat up my liquid that will go into a slow cooker.  I like keeping it simple and use a good quality tomato sauce with water.  I'll add in some additional ingredients like garlic or chipotle peppers.  I'll heat up the liquid in a large pot.  Once it comes to a simmer I'll add it to the slow cooker.  The liquid should be hot before the ribs are added.  After this I'll just let them braise for a couple hours, but I'll make sure to check them every half hour or so.  The ribs should slightly fall off the bone, but should be able to use tongs to bring out of the slow cooker.
I also like to cool them down and cut them into 4 or 5 rib portions.  They are easier to grill this way.
As for a barbecue sauce, it's really all up to you.  My preference would be my gluten free Roasted Onion and Chipotle Barbecue Sauce.  it's perfect for ribs.  Here is how to barbecue ribs like a pro!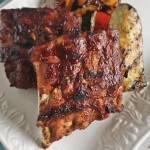 How to Barbecue Ribs Like a Pro
Ingredients
3

racks of pork side ribs

1

tsp

of garlic powder

1

tsp

of chili powder

1

tsp

of brown sugar

salt and pepper to taste

olive oil for drizzling

2

L

of water

1

L

of jarred tomato sauce

4

garlic cloves

1-2

chipotle peppers

depending on your tolerance for spice

Your favorite BBQ sauce for glazing
Instructions
season the ribs with the spices, salt and pepper. drizzle the ribs with olive oil and broil in the oven until golden brown

heat up the braising liquid until it reaches a simmer. Add into a slow cooker with the ribs and make sure they are fully submersed in the liquid.

Cook on high for 2 hours and make sure the liquid doesn't boil, as that can toughen the meat.

Check the ribs every half hour after that until they just start to fall off the bone. Take them out and then let them cool before grilling.

Add your favorite sauce and grill until nice and hot.
Ribs are actually a healthy, delicious option for dinner.  They are high in protein, and go great with grilled vegetables.  Just make sure not to eat too many of them!  It's all about balance!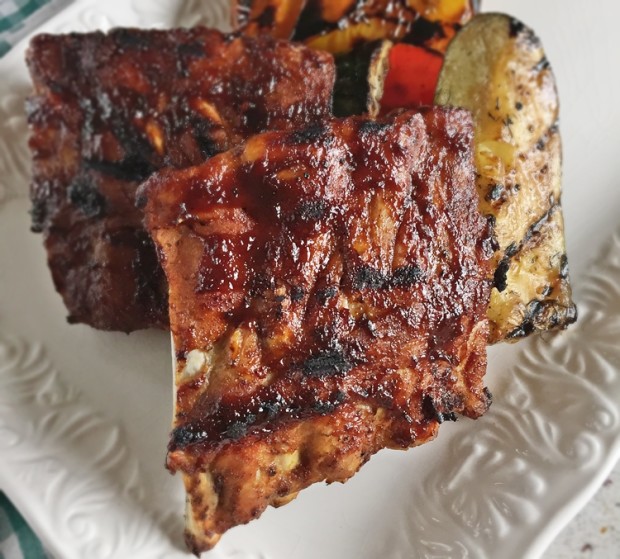 You may also like :