This quinoa salad recipe is so simple, and can be combined with everything from cheese, lean proteins, or anything else your little heart desires!  The red wine vinaigrette is simple to make, just a few shakes of olive oil, red wine vinegar, Dijon mustard and seasonings.  Lets also not forget that this healthy super salad is gluten free!  Win win!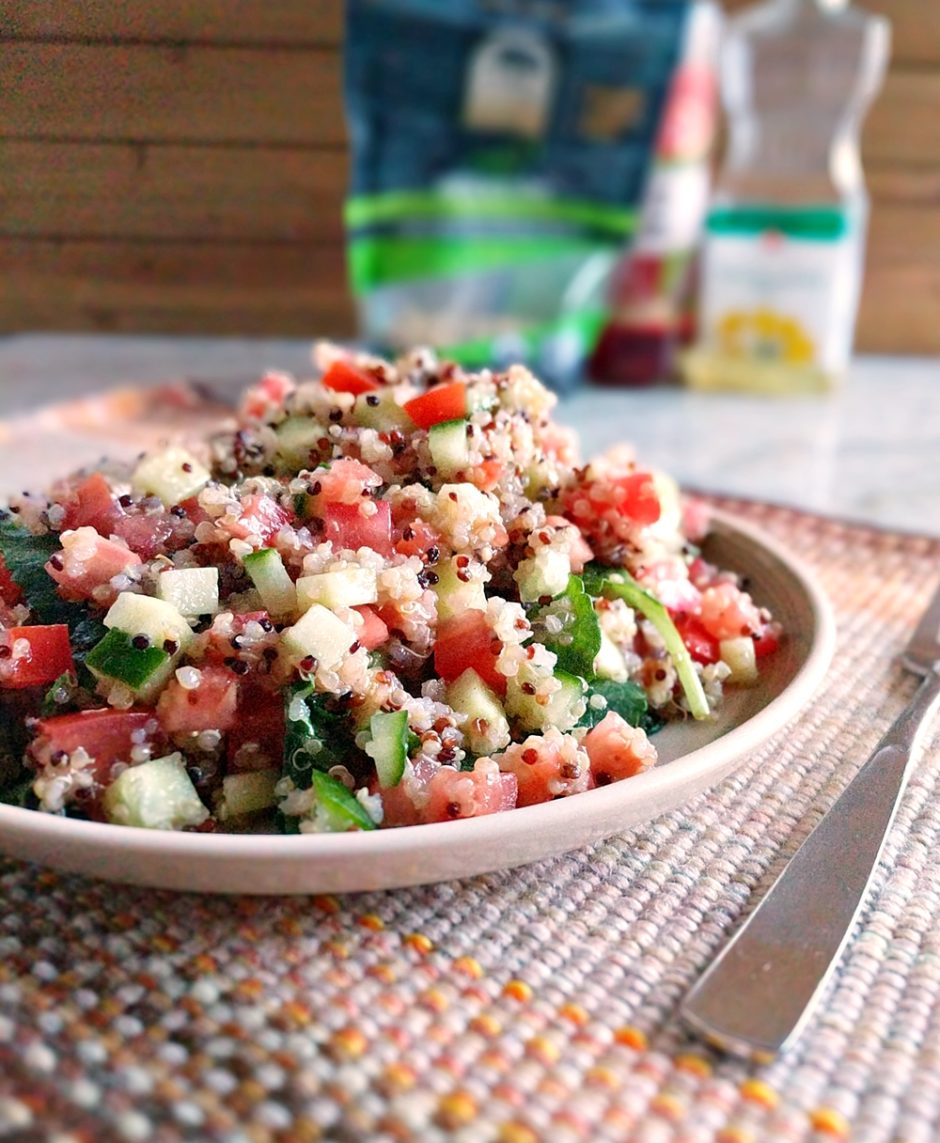 Quinoa is all the rage these days am I right?  So much so that over the last couple of years there have been everything from shortages, to more government control of who gets the quinoa.  It's pretty crazy!  Just Google it! It's probably because of it's major health benefits and that it is a complete protein.  What is a complete protein you ask?  Quinoa contains all of the essential amino acids which allow it to be fully digested by the body.  Pretty neat right?
Quinoa is a seed native to Boliva and Peru, and has been domesticated by humans for over 3,000 years!  Who would have thought it would have just become popular in the last 10-15 years.  That's probably why there have been shortages and also why the price can be so expensive!
The brand that I used for this quinoa salad is TruRoots Sprouted Quinoa Trio (affiliate alert!).  There is  white, red and black quinoa and I find that the multi color seeds have an earthier flavor.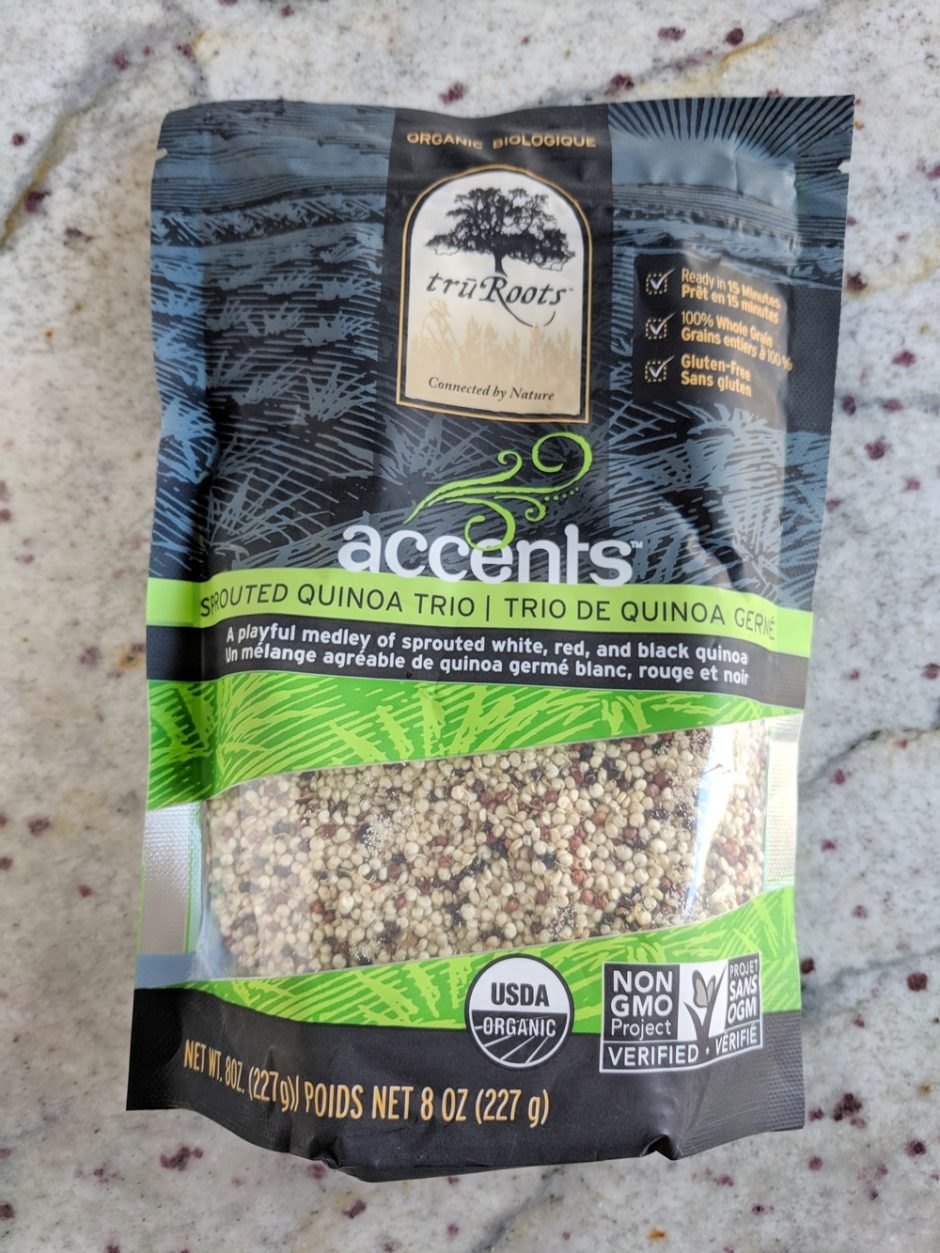 This quinoa salad works so well because of its versatility.  It's a basic vegan salad, but you can add so many ingredients.  Crumble in some feta and add some roasted red peppers and you have a tasty Greek quinoa salad.  Add in your favorite tomato sauce and top with fresh mozzarella cheese for a nice caprese.  Serve this salad with your favorite lean protein for a full meal that can be enjoyed any night of the week!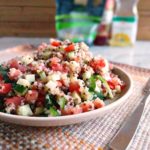 Quinoa Salad with Kale, Tomatoes, and Cucumbers
Course:
Healthy, Side Dish
Ingredients
2

cups

dry quinoa

dry

1/2

cucumber

small dice

1 1/2

cups

baby kale

hand torn

2

roma tomatoes

small dice
Red Wine Vinaigrette
1/4

cup

olive oil

2

tbsp

of lemon juice

2

tbsp

red wine vinegar

1

tsp

of finely chopped garlic

1

tsp

prepared Dijon mustard

1

tsp

dry basil
Instructions
Cook the quinoa according to the instructions on the bag. Set aside and let cool.

Whisk together the ingredients for the vinaigrette and set aside

Cut up the vegetables and combine with the quinoa and dressing and mix well. Season with salt and pepper.

If you need even more help eating healthier, you should sign up for my newsletter.  As a lovely gift I will send you a free copy for my "Ultimate Four Week Meal Plan and Shopping Guide"  E-Book.  It's jam packed with all kinds of healthy recipes, as well as awesome tips to help make your next shopping trip easier.
Sign up below!
You may also like :